Welcome to Arabusta Café Sergel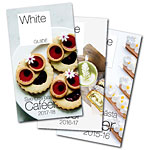 Yet again listed by restaurant guide "White Guide" as one of the best cafés in Sweden (listed 2015 through 2018)
.
In the old glass worker's lodgings at Lindshammar glass works you'll find Café Sergel that serves traditional regional home-cooked food. The newly renovated B&B offers a strategic starting point for excursions in the Kingdom of Crystal. Fully licensed.
5 km to zipline
.
In 2018 the Småland Opera will perform "Carmen" in nearby Åseda, please see playdates package offers.
Package offers 2018 >
B&B 2018 >
Unfortunately our we haven't got a full English version of our web site at the moment, we recommend using
Google Translate
for a quick, and usually quite enteraining, translation.
To book B&B call +46 (0)383-211 90 or visit
Booking.com
.
Open every day 11am–5pm, 30th of June until 13th of August (the might be som exceptions, please check the web site again before travelling).
Also open Friday-Sunday 17-19 of August.
Lindshammar is situated along route 31/28 south of Vetlanda (20 kms) and north of Kosta (45 kms). Distance from Copenhagen 330 kms (via bridge), Malmö 290 kms, Stockholm 370 kms, Gothenburg 245 kms, Oslo 540 km. Svenska Buss express coach (Stockholm<->Växjö) serves Lindshammar, see www.svenskabuss.se. Småland Airport VXO 55 kms.
About the habit of fika
Swedish pronunciation: [fi:ka]
is considered a social institution in Sweden; it means having a break, most often a coffee break, with one's colleagues, friends, date or family. The word
fika
can be used as both verb and a noun. You can fika at work by taking a "coffee break",
fika
with someone like a "coffee date", or just drink a cup of coffee, tea or other non-alcoholic beverage. A
"fika"
almost always includes something to eat, such as biscuits, cakes and even sweets, accompanied with the drink. This practice of taking a break, often with a cinnamon roll or some biscuits, cookies, or a fruit on the side, is central to Swedish life.
In some preschools/kindergartens the foundation of
fika
is laid. There are normal fruit breaks [fruktstund] for kids, but also
enhanced fruit break
[förstärkt frukt] which is code for
fika
, maybe cocoa and sandwich instead of the fruit. ;-)